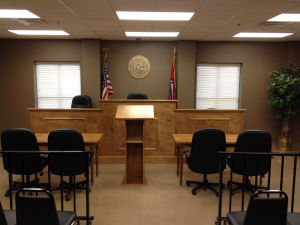 Lonoke County State District Court - Division 1
Carlisle Department
120 W. Main St.
P.O. Box 49
Carlisle, AR 72024-0049
(870) 552-3436
Fax: (870) 552-1188
Probation Officer: (870) 552-0905
court@carlislear.org

District Judge
Teresa Hallum Smith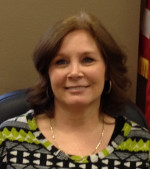 Chief Clerk
Maurisa "Micki" Hayes

Deputy Clerk
Kari Cook

Probation Officer
Efrem Jones
(870) 552-0905

FILING FEES
Small Claims Cases $65.00
Civil Cases $85.00
NOTICE:
The Carlisle District Court offices have reopened; however, due to the Covid-19 pandemic, anyone having business with the court is required to wear a mask while interacting with court personnel. Persons wishing to pay fines or make payments may do so in person, but payments online or by mail are still encouraged to minimize potential exposures. By order of Judge Smith and to reduce the risk of possible infection to its employees, the police department is not permitted to accept any payments for the court.

The next plea and arraignment date is tentatively scheduled for Wednesday, May 12, at 9:00 AM. Only defendants will be permitted in the courtroom, and will be required to wear masks and submit to temperature checks and screening.

Anyone with court-related questions should call (870) 552-3436 and leave a voicemail. A clerk will return your call in a timely manner.
Office Hours:
Monday thru Friday
8:00 AM - 4:30 PM

Small Claims/Civil Court:
9:00 AM

Criminal and Traffic Court:
Pleas & Arraignments 9:00 AM
Trials 2:00 PM








Links of Interest
• Arkansas Bar Association - Legal Resources
• Arkansas Code Online
• Arkansas Attorney General
• Arkansas Judiciary - Citizen Resources
• Arkansas Public Defender Commission